Mobi Web Sites
The fastest growing segment of web site visitors to your web site is using mobile devices: iPhone, Blackberry, and Android, and others. Is your business and site ready for them?
Contact Me Directly via:
e-Mail Bob@BobPrince.com
or Phone  Toll Call: 1-252-355-5170
and let me know what type of site you have in mind.
AT MINIMUM
Use Me for a FREE CONSULTATION to start the shopping process & compare the field.
Thank you!
Success Online,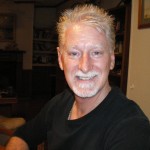 Founder, Bob Prince
Website Designer & Professional Educator
Call Now!  Toll Call: 1-252-355-5170
email me 😉
Bob@Bobprince.com